My blog readers know I enjoy MonsterInsights for many reasons.

Dedicated to making MonsterInsights the best Google Analytics plugin for WordPress, they listen to our feedback constantly. They are regularly improving MonsterInsights by adding new integrations that make our life easier.
Today, with their newly improved feature you can now easily set up eCommerce tracking on websites that are powered by GiveWP and Restricted Content Pro plugins.
In this post, we're going to see How To Track Enhanced eCommerce in Restricted Content Pro and GiveWP.
Obviously, if you use GiveWP and the Restricted Content Pro plugin on your eCommerce site, then you need a good tracking plugin.
Instead of jumping right into the tutorial, let's see what Restricted Content Pro and GiveWP are all about.
Restricted Content Pro is a membership plugin for WordPress that allows you to offer members exclusive content, create membership levels, and manage members right from your dashboard.
GiveWP is the best WordPress donation plugin for collecting donations, managing donors, and creating donation forms.
How to Track Sales with Google Analytics eCommerce Tracking?
It is necessary for this tutorial that you have MonsterInsights installed. I recommend it because it's the most reliable plugin for Google Analytics on WordPress. Additionally, it provides advanced features, including form submission tracking, eCommerce tracking, and more, and helps set up a Google Analytics tracking code on your site.
You will also need the MonsterInsights eCommerce addon on your site. A Pro license is required for access to this add-on.
Step 1: Install MonsterInsights WordPress Plugin
The first step is to install MonsterInsights and to connect it to your Google Analytics account.
From the Downloads tab in your account area, download the ZIP files.

Then, upload the plugin to your WordPress website. To do this, click the Install Now button under Plugins » Add New » Upload Plugins.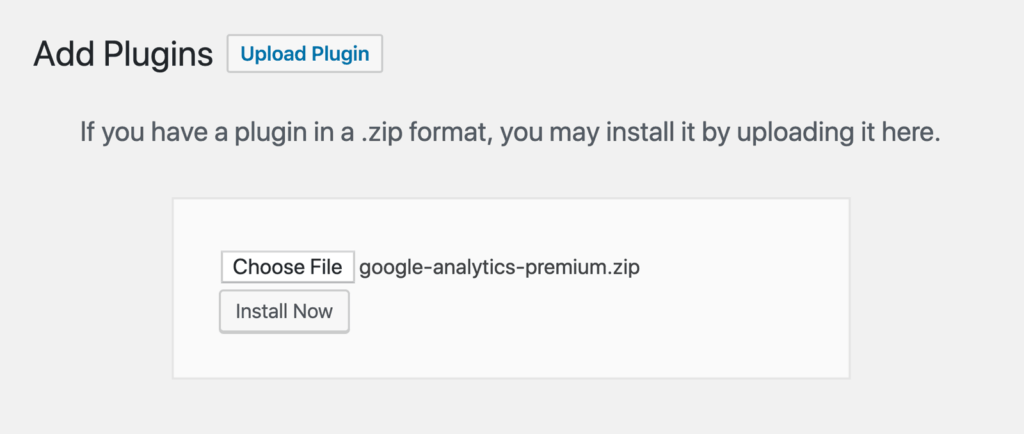 Once that is done, click on Activate Plugin.

The next step is to integrate Google Analytics with your WordPress website. MonsterInsights makes it so easy. Install the plugin, and Google Analytics will be added to your site without needing to edit code.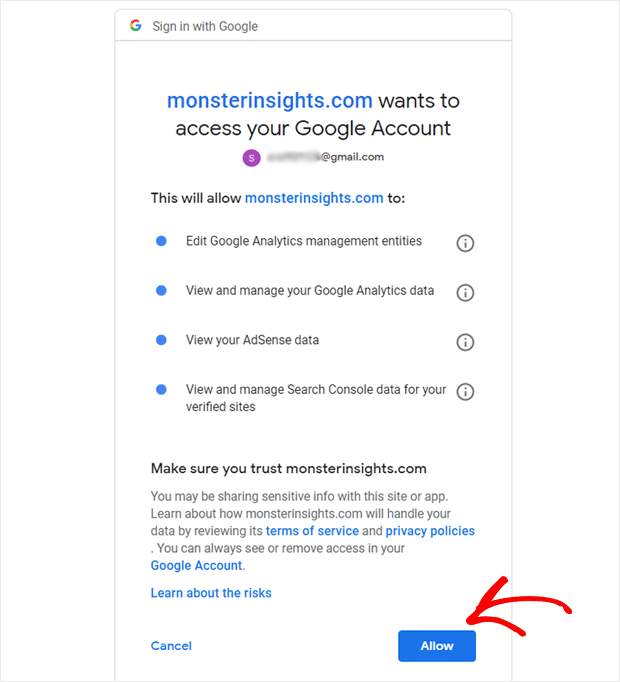 Step 2: Install the eCommerce Addon
You must own a Pro license to access the eCommerce addon.
You can install the MonsterInsights eCommerce addon by going to Insights » Addons. You'll be asked to activate it once you've installed it. Click on the Activate button to ensure the plugin is active and ready to be used.

Step 3: Enable eCommerce Tracking in Google Analytics
After activating the eCommerce addon in MonsterInsights, the next step is to enable Enhanced Ecommerce in Google Analytics.
Sign in to Google Analytics and select the site where you want eCommerce enabled.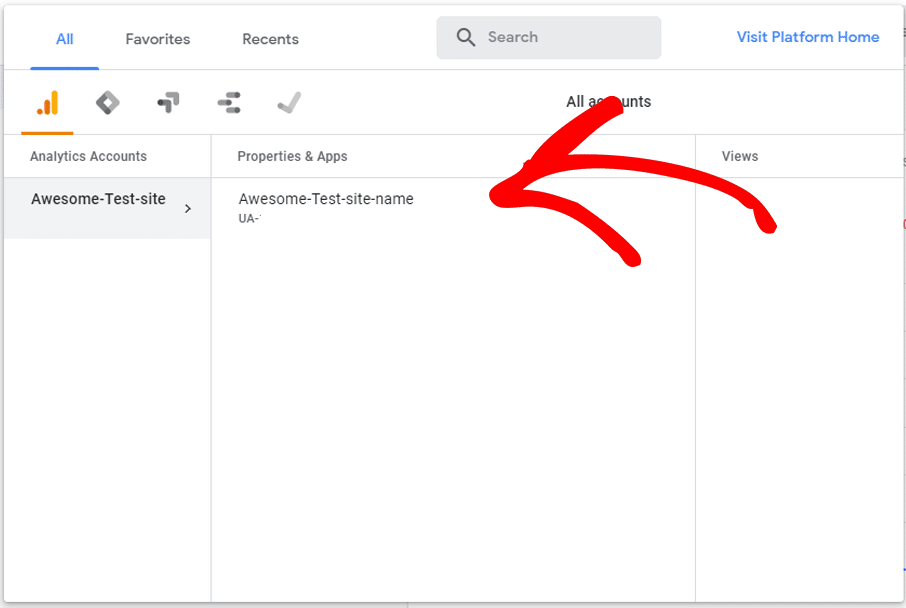 Next, click Admin in the right-hand menu bar.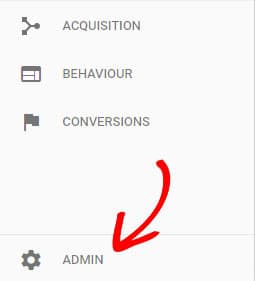 Under the right-hand column, you can now click Ecommerce Settings.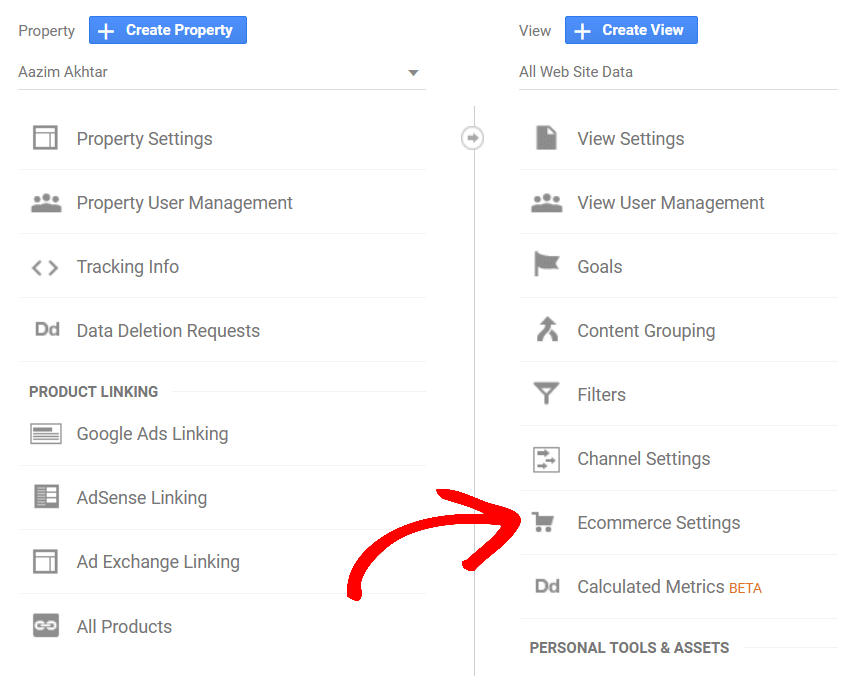 On the next screen, click the sliders to enable e-commerce and promote e-commerce reporting.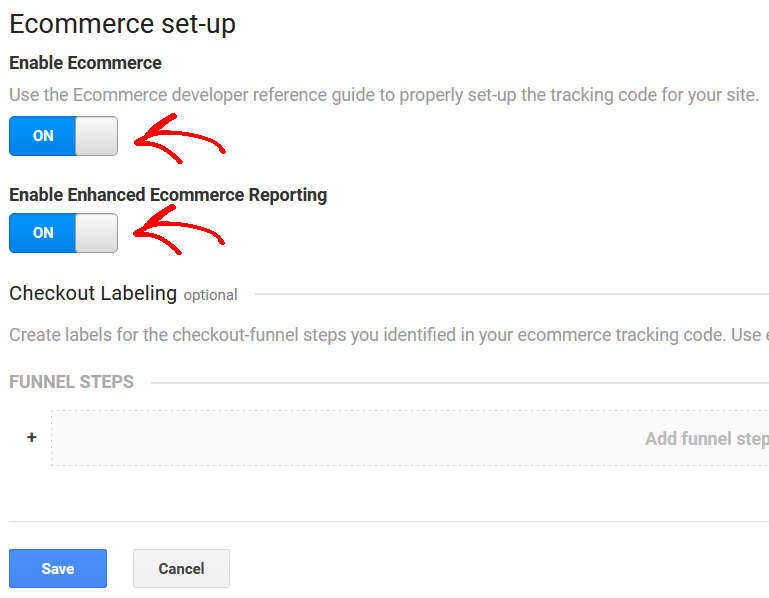 Once you're finished, click the Save button.
Step 4: Use Enhanced eCommerce in MonsterInsights
To enable Enhanced eCommerce in MonsterInsights, go back to your WordPress site.
Navigate to Settings » eCommerce and enable Use Enhanced eCommerce.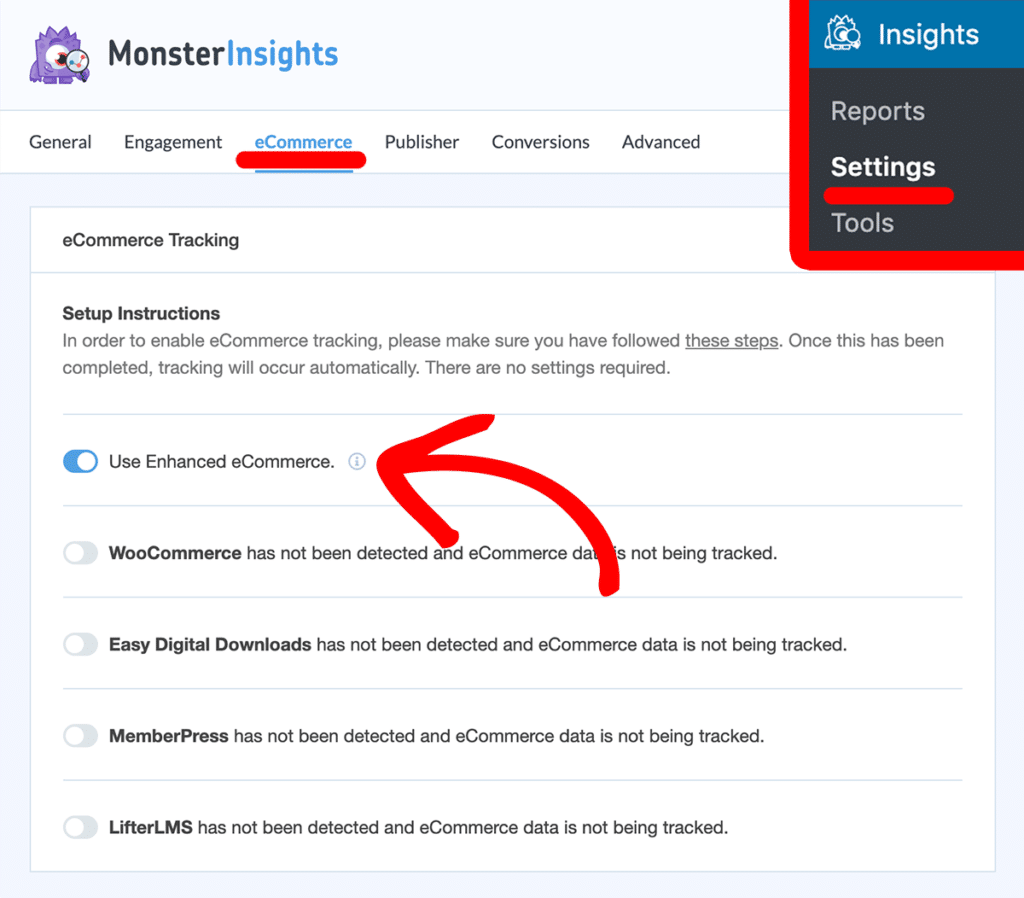 From now on, tracking will be automatic with no additional configuration of MonsterInsights.
Where Can You See Google Analytics eCommerce Report (Sales & Revenue)?
After you complete the setup, MonsterInsights will gather your eCommerce site's data and provide you with highly comprehensive reports about your eCommerce analytics.
The best part is that you can see your most important eCommerce reports right in your WordPress dashboard.
To view your eCommerce stats, you'll need to visit Insights » Reports from your dashboard and then click the eCommerce tab. This will provide you with data about the sales of your store.

You can view your store's total transactions, conversion rate, revenue, and average order value. The top-selling products can also be viewed.
As you scroll down this page, you will see the top conversion sources for your store. These are the traffic sources that send customers to your website.
Other reports are useful for analyzing your customers' shopping behaviors, such as how many items they add to their shopping carts, and how many they remove.

MonsterInsights also allows you to view Google Analytics time to purchase and sessions to purchase metrics. This shows how long the customer takes to complete their transaction.
You can view each report by clicking the View Your Report button at the end of each report. The Google Analytics platform will open when you click the button. You can then explore your Google Analytics eCommerce reports.
Navigate to Acquisition » All Traffic » Source / Medium to view Google Analytics eCommerce revenue (number of transactions).
Select the Explorer tab and click E-commerce. You'll see multiple columns, including revenue and transactions.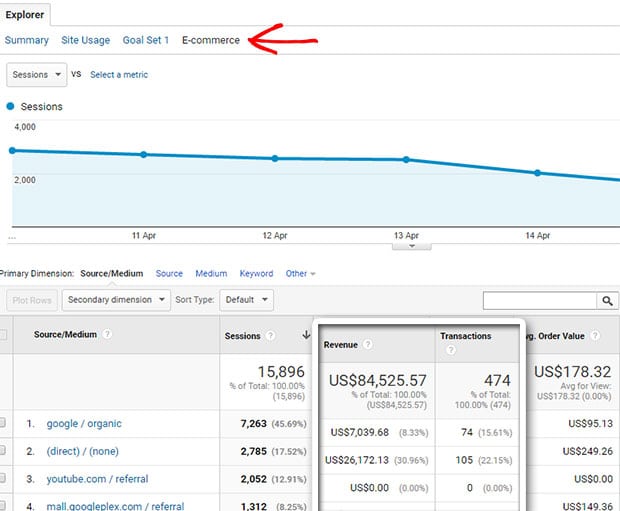 New Integrations for eCommerce Tracking
Understanding your audience is key to growing your eCommerce store. In order to increase revenue and optimize your store, MonsterInsights helps you uncover insights about your customers' shopping behavior.
GiveWP and Restricted Content Pro now work seamlessly with MonsterInsights.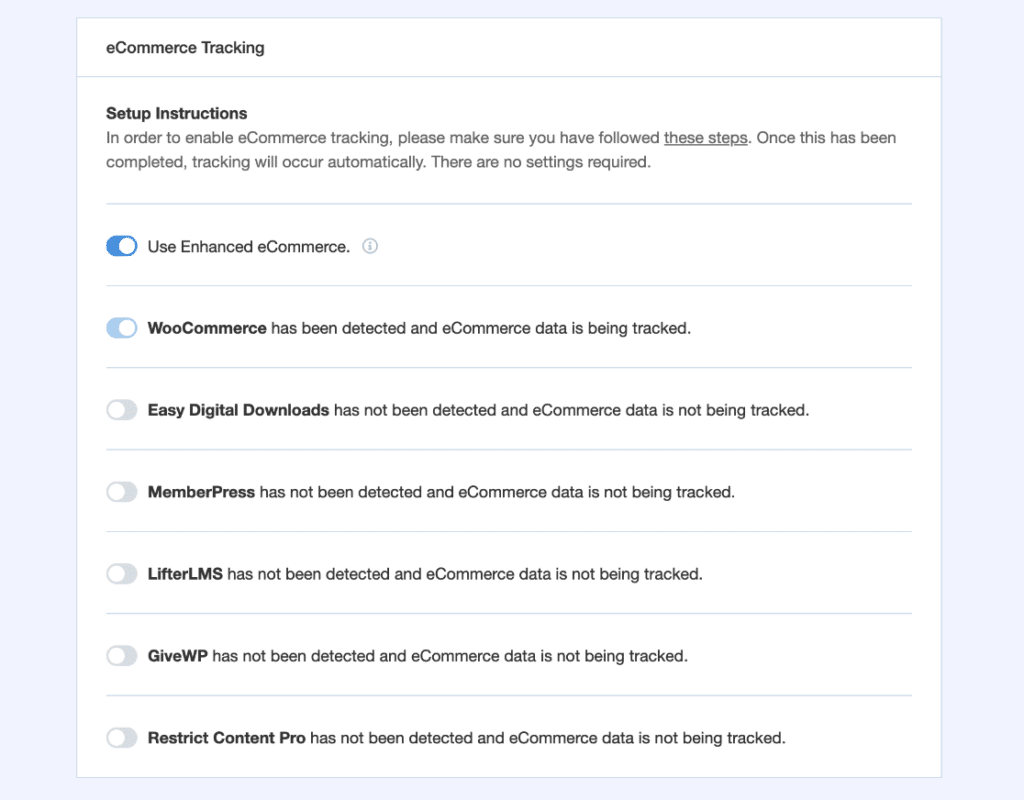 Thanks to these new integrations, you can see how your online store is performing, which strategies are effective, and if you need to make changes.
In just a few clicks, you can view the performance of your GiveWP donation website or Restricted Content Pro membership site.
Project Delight Improvements
MonsterInsights has improved its reporting accuracy, dashboard design, and compatibility to give you the best possible experience. Thus, you will have access to all the necessary information about your visitors and can make informed decisions to help your business grow.
By using Contextual Insights, for example, reports and settings are now easier to see than ever before. Now you can access the mentioned feature directly. The plugin will highlight the settings and reports for you as you scroll.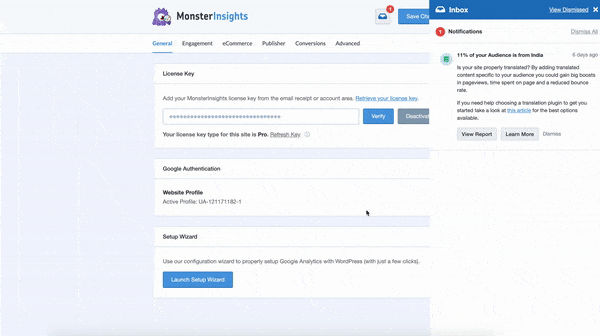 The styles for the Popular Posts feature have been improved as well, so they look fantastic on your website. An extra feature in the widget is the rotation of the posts.
This provides better exposure for your best content and keeps visitors on your site, and creates opportunities for internal links for top blog posts.
These reasons and many others make MonsterInsights my top recommendation for WordPress analytics plugins. (See my top 10 WordPress Plugins in this post) You can learn more about web hosting by reading my Cloudways review.
How about you? What do you think? Comment below and let me know what you think.