Are you looking for a side hustle that can help you earn some extra income?
If you had an extra $100 per week, what would you do with it? Do you pay your bills? Buy groceries? What if you were to save the money for a vacation or a down payment on a house?
There are many ways to make money, but some will require a significant amount of time and effort. Regardless of the approach you choose, ensure you deliver value that is significant and within your skill set.
Become a virtual assistant. 
If you are proficient at copying and pasting data, you can easily create a virtual assistant career. There are some tasks involved in the work that may require more skill and experience than copying and pasting. However, there are also many jobs that will not require the required skill or experience, and you can earn reasonable money if you find the right client.
There are dedicated websites on the Internet, such as Upwork, where you can bid on virtual assistant jobs. It is also possible to find work through social media if you keep your eyes open.
Sell on eBay, Craigslist, or Facebook Marketplace.
Almost everyone has objects lying around their homes that they no longer need or want. If you don't want them to collect dust in your garage, you might consider listing them online so that they can be sold.
There are even options in which you can buy items from other sellers for a cheap price and re-list them yourself for a small profit.
You can even do this professionally for others and earn a small commission for each sale if you are serious about it.
Trade cryptocurrency.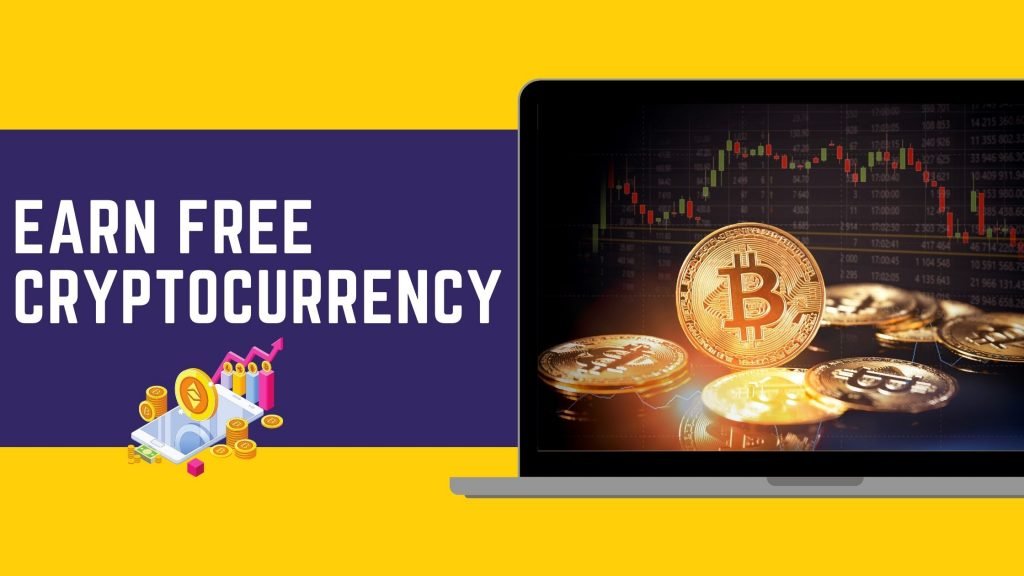 Although the world of cryptocurrency is still relatively new, there are still hundreds, if not thousands, of individuals making money online through the trading of Bitcoin or digital currency.
When learning how to make a profit from anything you wish to sell, you need to be able to sell it at a price higher than what you paid when you bought it.
Make your first $112 worth of cryptocurrency here. I promise that it will work if you live in an eligible country.
How to start:
Sell services on Fiverr, Upwork, and Guru. 
There are many online marketplaces where you can list your skills, such as writing, design, or many more. If you have any of these skills, you can list them on Fiverr or any other online marketplace.
If you are new to selling on these sites, it may be slow at first, but as you begin to make sales and gain a reputation, you can help yourself become more profitable.
Start a blog
Have you got a particular area of interest or subject in which you have a great deal of expertise? It may be a good idea to write a blog about your experiences. If you write on a topic that interests you, whether it be fashion or dogs, then you will grow an audience with less effor.
Having a side hustle is my favorite way to earn money (this blog was originally created as a side hustle). But, a blog takes time to start and grow, but you can expect to start earning money after 12 months if you do it consistently.
As soon as you start getting good traffic to your site, you can start earning commissions from the products you recommend on your site. You may also choose to accept Google Adsense advertising on your site.
How To Start: create your blog with Hostinger for just $0.89 per month
Social media management.
Today, there is a strong presence of social media in most businesses and individuals. The best way to reach a company's target audience is by posting content on its company's social media pages on a regular basis. This is where you can come in and offer your social media management services.
If you know how to grow a social media following, you can help these companies with their channels.
Affiliate marketing.
The concept of affiliate marketing consists of creating content that is sent out to the affiliates to promote their products and services. If a customer purchases a product from your affiliate link, you get a commission. You can use the social media accounts you have or your blog to promote these products.
It is possible to make large sums of money from selling products that are in demand, and there are thousands of niches out there.
There are several marketplaces where you can find products to promote, such as Clickbank, Amazon, or JVZoo. Additionally, you can also find many websites that offer affiliate programs for their products.
Create online courses.
It can also become a great way for you to make money at home by instructing others in a skill that you know how to do. Many different ways are available to you in order to accomplish this.
As an example, you could create an ebook that you could sell, or you might build a website that offers that service.
●You could create a YouTube channel where you would teach other people your skills. Even if you don't make much money from YouTube at first, you can build a following over time if you put forth effort on a regular basis, and this will lead to creating a passive income stream that you could count on for years to come.

●     Create courses that can be uploaded to popular course marketplaces like Udemy, Teachable, Kajabi, Thinkific, or other similar ones. You make money by selling access to your courses. I do recommend Thinkific for hosting and selling your online courses.
Read this post to learn how to sell online courses with Thinkific.
If you have any knowledge of a particular topic or have a skill that makes you better than the average individual, you can monetize your expertise on the Internet.
Are you interested in starting a side hustle? If so, which one would you choose? There are plenty of ways for you to make money at home, and there are some of the ideas that do not require a significant amount of skill or expertise, making them suitable for just about everyone.